I must be a grinch......I'm trying to watch "A Christmas Story" with TnT and I just can't get into it. They're at the point where the LEG LAMP comes out of the box. geeeesh....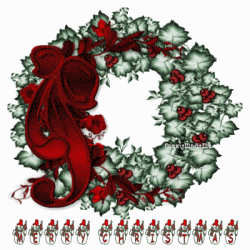 Anywho,
Nanny's meal went well. Lots and LOTS of food. I took a couple of pictures and some video.

When we got home, I decided that we should open our gifts. Tara has been gracious this year, accepting that she had only 2 gifts under the tree. Little did she know that the big red box in the back with no name tag was hers.
I told her the only way we were gonna know who's it was was to open it and she offered to be the one.

5 shirts, Bratz Diamonds DVD, Cheetah Girls 2 CD, Narnia DVD & a Pirates/Carribbean CD. Oh the look on her face! She was really going to be content with the Disney on Ice and the trip to Florida and the Battleship game. Isn't she the best?!!

Tom and I go low key.....I bought him Polo Double Black and Miss T got him a Errol Flynn DVD (Robin Hood); they bought me 2 pair of earrings and Clinique Happy perfume. I also stuck a travel iron under there for myself, you know the rule: One for them one for me!
Tomorrow we're having lunch and gifts with my Mom & StepDad at their home. Should be nice.....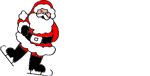 OK it's almost time to shower off and get in the bed. Santa is due here early morning and I don't want to risk being awake and having him pass us up!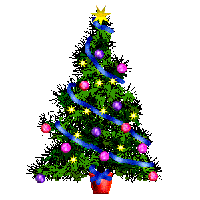 Hope your stockings are hung with care - wouldn't want them falling and breaking the stuff that's in em. Nite!