Tis Christmas Friday!!
It's hard to believe it's here! It will be nice having a couple of days (weekend) to prepare for our celebrations.


My Nanny always wants her family at her house Christmas Eve. We oblige. She goes all out with decorations. 7 trees, garland everywhere. I shall take pictures....I even think I will video this year. Little Mr Man (Chase) will be so cute this year...18 months what a sweet age. Miss T will be the little boss, as usual.


Nanny is fixin Veggie Soup.....I warned my SIL, she said "well, should we fill in with some appetizers?" and I replied that I thought she'd never ask! LOL! I know, I know, but geesh, I like to nosh. Sausage balls, cheese balls, finger stuff.


I'd like to take some time Saturday to bake cookies and the Black Russian Cake. Finish up some laundry for the trip. I have already packed my suitcase, just need the "essentials" and we're good to go.


Tom will probably want to go to Midnight Mass (I'm NOT Catholic), which is what we did last year. It was a nice program.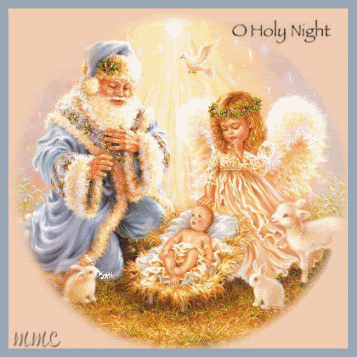 I think it does him good to show up in church. We used to go most every Sunday.......wonder what changed?


We'll get home in time to hit the hay and give Santa his cue to come on in.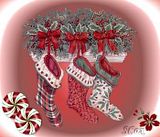 Christmas Day we'll have lunch with my Mom, StepDad, Brother, SIL, little brother etc.....fried turkey, ham and the fixin's. Lots of presents and hopefully some "cha-ching" for after Christmas shopping. Love that part! Especially since most things are on sale and I can get TWICE AS MUCH!!!! Plus traveling to FL I'll have some cash.


After lunch we'll mingle and waller around with our big fat bellies from overeating LOL. Open gifts and ooooh and ahhhhh at the kids. My plans are to take a long nap (6pm-midnight) and then get everyone into the family truckster and head south. I should be blowing my horn at the Ocala exit about 11am at the most (Hi Allison).


We'll get to Tom's Dads house in time for lunch and hugs and kisses and gifts. His sister, her daughter, husband and baby will be there. Hopefully his baby sis and her hubby will still be there as well. (They come in on Fri or Sat and spend a couple of days.) I hope Tom's brother has LASAGNE made for me (hint, hint)!!!


I'm looking forward to a vacation........I'm hoping for a stress free time, full of fun and laughter. I'm probably repeating myself from a previous entry. So sorry.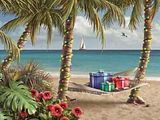 (OK someone tell me why AOL won't let these post at normal size???)
...Sharon