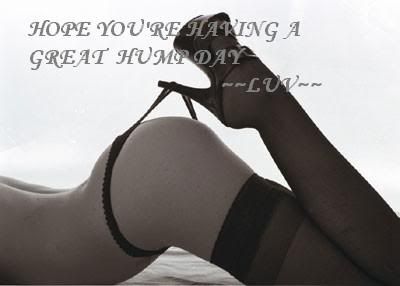 OK.....It took a lot of courage to pose for this LOL!!!!
So here we are at the peak of another week. What are we going to do for the weekend? Anyone got anything special coming up? I'm to report for babysitting duties for my Nephew Saturday night so my SIL can take bigger lil brother out for a surprise birthday (7-21) dinner. Nephew is having his big #1 party on 7-22.
Today is trickeytricky's birthday HAPPY DAY Amanda. And Friday we have buggieboo1's birthday coming up ...HAPPY DAY to Sharon.
Yes, I'm winding down my birthday celebration...I know y'all be glad to hear that one. But I am waiting on one more gift. My SIL called to ask me which restaurant I'd like my gift certificate from. Guess I'll get that one Saturday when I go over to keep an eye on lil man. Oh yeah, then there's my lunch next week with the coworkers and boss when he gets back, then I guess I'll officially be done with the celebrating.
The pool is up and running well now. My little cleaning bug got a bum leg the other day, but a swift slap and he's back in working condition. Wish I could say the same for my DH. Miss T has not come out of the pool except to eat, sleep and poop. (There you go Lisa Jo - your word) Today her friend Kassie is enjoying it with her. I think the Nephew is coming over Thursday or Friday.
It's been a weird day. Rain here and there. Temps around 90 and to be hotter tomorrow plus the humidity....ugh! August is usually our hottest month in coastal NC. Summer is just beginning. We've been 85-87 lately and that's not too bad. How's your weather??