Yippe! It's my BIRFDAY!!! Jill made this cute lil red blinkie for MY DAY! And red is my favorite color!
Well, I am so overwhelmed at all the good wishes and e-cards and snail mail cards that are flowing my way! You guys are too much and I love all my J-land friends. I so wish we could all get together and have one big ol party!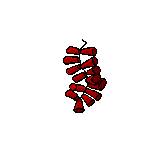 We did get to the fireworks last night, although we didn't actually go to the riverfront, we stopped on top of the bridge and watched from afar. It was a nice view, but I did miss the "feeling" of the big BOOM when they exploded! I love feeling it in my chest as they go off!
WELL, for once my hubby listened to me for my birthday gift....I got a BB gun! Yep a BB Gun! I figure it's easier to shoot varmits with than my .380 or my shotgun! LOL! I AM THE QUEEN TODAY! is what he tells me! My Mom & stepDad are taking me out to dinner about 4:30pm - they usually give me a card with
in it (woooo hooo!).
Boss is gone to the mid west with the family today for 12 days.....we'll do my birthday lunch the week of the 17th...see??? I DO celebrate for a long time LOL!!!! Co-worker wants to take me to lunch today, ok with me!
IT'S ALL ABOUT ME!!!!! My favorite song "me me me me"! Hey, it's only once a year that it's all about me, the other 363 it's Tara, Tom, work, LAUNDRY, work, work and work!!!!
I HOPE YOU ALL HAVE A VERY HAPPY DAY ON MY 41ST BIRTHDAY!!!!!!!!!!!!!!!!!!!!!!!!!!!!!!