Where's the damn "tired" mood selection???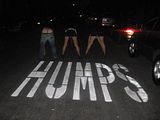 I cannot get with it. I am in a funk and I can't seem to get from one project to another either home or work! Of course I do it to myself most of the time, like going to bed late. But lately I've been restless, waking up at all hours, itching....it's the well water. I will be so glad when they finally hook up the "real" water.
When I got home on Tuesday all I wanted was to be left alone.....let me vegg, chill out. So I asked Tara "wanna get in the pool?" and she thought that meant play with her too. She didn't understand why I asked her if I didn't want to play at least. Oh well, neither did I, esp if I wanted to be alone!
I really wanted to crawl in the bed and sleep.
Didn't do that either.
Uploaded some of the pics from my digital camera of the trip. Gotta put the 35mms in to develop. For some reason AOL didn't want me to "add pictures" to anything, so, I'll just have to do it later.....maybe.
Nothing on my desk at work is making sense either. Of course it's just paper, but when I look at it, it doesn't compute.......funk.
I'm gonna enter the payroll now, maybe that will be harmless. Needed to take a break and say HI to y'all!
PS - I am editing this to tell ya to head over to this for a beautiful sentiment to our friend Pam/Head Noise
http://journals.aol.com/sazzylilsmartazz/SazzyKreationz/entries/2006/08/16/always-with-us-in-spirit---the-pamela-hilger-memorial/814