After my fishing expedition yesterday, DH & I logged on to check out the bank account online. Looking for a specific transaction, I was surprised to find TWO bogus debits (5-16, 5-18) from :
VISA LSM5-us-pa LSM5-us-pay.com 866-2215391 / Pos Debit
<?xml:namespace prefix = o ns = "urn:schemas-microsoft-com:office:office" />
So I dialed the 866# listed here and a lady answered. I said "what company is this?" and she replied "are you calling about a charge on your account?". When I said YES, she said "you'll have to tell me the first SIX digits and the last FOUR digits of the card involved so that I can verify before we begin".....I hung up. Told hubby and said lemme see if I can "search" for this LSM5-us thingy here. Low and behold this is what it said: http://badbusinessbureau.com/reports/ripoff181307.htm Frontier Scams Again! Huh????????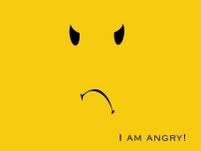 Well I said to hubby that he was to go to the bank first thing in the morning (today) and trace this mess. He took my ATM card with him just in case and what do you think? Yep....somewhere online someone had gotten hold of that number. Now, I am very cautious when I'm online ordering and I haven't ordered anything with that card in forever. I have my own bank card at a totally different bank. Plus in the fraud report it mentioned American Airlines, which is the flight that Tom took to Florida last month.....only I paid for that with MY card from MY bank, so this didn't make sense.
Anyway, the lady at the bank cancelled my card and I had to sign an affidavit stating I didn't make nor authorize these charges, so we'll get them back. It was $20.95 and $19.50.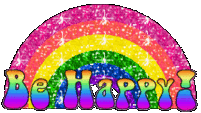 Whew, now that this was done, I decided to take a vacation day. I went over to my Mom's and played with my lil nephew for a while. Then when we were feeding him, my Nanny shows up with fresh potatoes and onions and cabbage from the garden. I taught Chase a new word...."car"... he liked the "k" sound it makes. He is walking everywhere and he's so cute.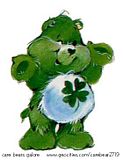 Here's a little good luck bear for Miss T. Tara begins end of grade tests tomorrow. I think she will do just fine. Tonight she said "oh no I'm getting a little nervous" and I assured her will all her A's & high B's she'll do just fine. Her homeroom teacher had sent an encouraging note home to her saying "I know you are ready and will do fine". I thought that was sweet, even if she did send the same note home to each kid. So Tues, Wed & Thurs they will be testing in reading & math......very big school stuff, like a final exam! Actually it is the deciding tests to see if they graduate to the next grade. Amazing, you could make D's all year and bang out this test and pass your grade....or quite the reverse.
Thanks Shelly for making this quilt block...I can hardly wait to see the new ones!