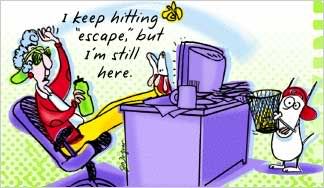 Well, it's not looking all that great for Tom in court tomorrow. He talked to the atty who said "SHE" was on the bench...the WICKED one. Plus they may not be able to continue it to a time when there's a better judge because the arresting officer is on his way to be one of the big hat boys....State Trooper. Looks like this thing may happen tomorrow so Barney can be here. IF it doesn't go as wanted, T's atty will appeal, but that could land T arrested again, and I'd have to post bail, again, (or leave him there 6 months, hmmmmmmmmmmm). Hopefully if this happens I'll ask for the unsecured bond. Tom has never been a flight risk anyway.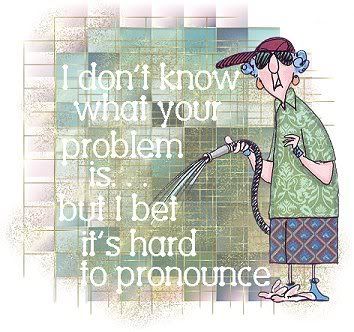 Dramaville........and I am Queen. Needless to say the King is not happy.
But the Princess, on the other hand, is a chef extraordinairre! Today the goodies were peanut butter cookies with sprinkles, apple/banana muffins and a breakfast casserole of bagels on the bottom, onions, bacon and egg mix(flour etc) on top with cheese. This is to chill overnight and be baked in the AM.
Yet here we sit at 6:45pm and we're clueless about dinner!